First Xarelto Bleeding Lawsuits Filed; FDA Rejects New Use
Fact-Checked
Editors carefully fact-check all Drugwatch content for accuracy and quality.
Drugwatch has a stringent fact-checking process. It starts with our strict sourcing guidelines.
We only gather information from credible sources. This includes peer-reviewed medical journals, reputable media outlets, government reports, court records and interviews with qualified experts.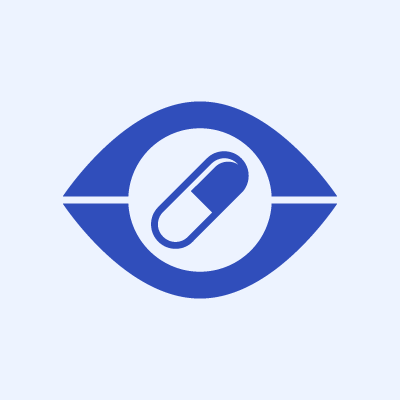 Drug giants Bayer and Johnson & Johnson face the first lawsuits related to safety concerns for the billion-dollar blood thinner Xarelto, according to Reuters.
Plaintiffs filed claims after severe internal bleeding sent them to the hospital. In those cases, patients took Xarelto (rivaroxaban), and their claims blame the excessive bleeding on that use.
Unlike warfarin, a trusted mainstay for preventing blood clots for the past 50 years, Xarelto does not have an antidote to stop uncontrolled bleeding, which can be fatal.
Kentucky resident Virginia Stunteneck filed a lawsuit against Bayer in the U.S. District Court of the Eastern District of Pennsylvania. Stunteneck was hospitalized after she took Xarelto and suffered severe gastrointestinal bleeding in 2013.
She claims the drug should not be sold and that Bayer and J&J continued to sell it even if they knew the risks. The companies also did not inform the public.
"As the manufacturers and distributors of Xarelto, defendants knew or should have known that Xarelto use was associated with irreversible bleeds," Stunteneck's complaint said.
In May, Boehringer Ingelheim paid $650 million to settle thousands of internal bleeding cases involving its blood thinner, Pradaxa. The drug hit the market in 2010, a year before Xarelto. Both drugs share the same bleeding side effects.
Attorneys say they expect more lawsuits after more people become aware of the dangers of the drug.
FDA Rejects Xarelto for Acute Coronary Syndrome
This first wave of claims comes a few months after the U.S. Food and Drug Administration's (FDA) advisory panel gave Xarelto a unanimous thumbs-down for approval as a treatment for patients with sudden reduced blood flow to the heart, including heart attacks and chest pain, also known as acute coronary syndrome (ACS).
While the drug is approved for a number of uses, adding approval for ACS would grant Xarelto access to the 1.2 million Americans who are sent to the hospital each year with the condition.
The panel decision was a third strike for Bayer and J&J for FDA approval.
The panel voted that the drug should not be used to prevent new heart attacks and stroke in patients with ACS because there was not enough clinical data to support the approval. The experts added that some trial data was actually missing.
"We appreciate the thoroughness of the committee's review and continue to believe rivaroxaban, in addition to the current standard of care, may help provide patients with ACS additional protection against life-threatening cardiovascular events such as death, heart attack and stroke," Paul Burton, VP of clinical development for J&J's Janssen R&D segment said in a statement.
Xarelto Expected to Increase Sales
Despite the fact that the drug companies face litigation about another drug that has a controversial safety profile, Xarelto sales appears to be strong, and partners Bayer and J&J are making healthy profits. In the first year of the drug's sales, Bayer generated about $431 million in Europe. J&J earned $239 million in U.S. sales.
Sales in both large markets continue to climb.
The drug follows in the footsteps of its predecessor, Boehringer Ingelheim's Pradaxa, another drug that has robust sales. Even though the risk of internal bleeding concerned doctors, it did not appear to stop them from prescribing it.
Xarelto is currently approved for more uses than Pradaxa.
Bayer and J&J continue to pursue FDA approval despite being shut down for ACS treatment. The companies are conducting studies on whether or not the drug can be used in combination with aspirin to stop heart attacks, death and stroke. In addition, the companies plan to start testing Xarelto on patients with chronic artery disease and heart failure.
By 2018, analysts say Xarelto will generate about $3.68 billion in annual sales.
Share This Page:
How can we improve this page?
Thank You for Your Feedback
We appreciate your feedback. One of our content team members will be in touch with you soon.
We appreciate your feedback. One of our content team members will be in touch with you soon.