$417 Million Talcum Powder Verdict Overturned
Fact-Checked
Editors carefully fact-check all Drugwatch content for accuracy and quality.
Drugwatch has a stringent fact-checking process. It starts with our strict sourcing guidelines.
We only gather information from credible sources. This includes peer-reviewed medical journals, reputable media outlets, government reports, court records and interviews with qualified experts.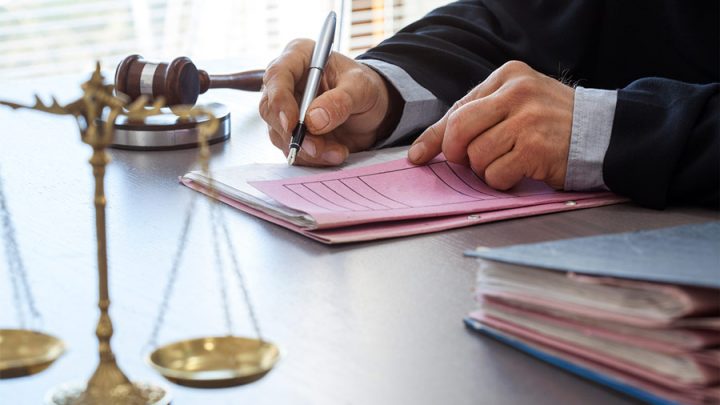 Days after an appeals court in Missouri overturned a $72 million jury verdict in a case involving talcum powder and ovarian cancer, a California judge set aside a record $417 million verdict in another talc case.
The California case involved Eva Echeverria, who died on Sept. 20, nearly a month after a jury handed up the record-breaking award. Echeverria, who was diagnosed with ovarian cancer in 2007, testified during the trial that she started using Johnson & Johnson baby powder and Shower to Shower talcum powder on her genitals in 1965 when she was 11 years old and continued until 2016.
After Echeverria died, her daughter, Elisha, was made the plaintiff in the legal case.
Judge Maren E. Nelson, on Friday, Oct. 20, granted motions filed by Johnson & Johnson and its subsidiary, Johnson & Johnson Consumer Inc., which took over manufacturing of baby powder after 1967, overturning the verdict and ordering a new trial.
The plaintiff, Nelson ruled, "failed to meet her burden of proof to show that her use of Johnson's Baby Powder and Shower to Shower were the probable cause of her ovarian cancer."
The judge cited insufficient evidence that talcum powder use caused Echeverria's cancer, erroneous rulings she made during the trial, jury misconduct and what she deemed to be excessive damage amounts, both punitive and compensatory.
Johnson & Johnson Reverses Major Losses
The Missouri verdict that was overturned was tied to a U.S. Supreme Court ruling in June that set limits on suits brought by plaintiffs from different states than the cases are filed. The nation's highest court held that lawsuits could be brought only in the home states of the defendants — in this case, New Jersey-based Johnson & Johnson — or where the alleged injuries occurred, most often the plaintiffs' home states.
The $72 million award had been won by the family of Jacqueline Fox of Birmingham, Alabama. Fox died about four months before her 2016 trial at the age of 62. That case had been the first in the U.S. in favor of a plaintiff who claimed using talcum powder caused ovarian cancer.
If the plaintiff's appeal to the Missouri Supreme Court fails, experts expect three other multimillion-dollar verdicts awarded in favor of out-of-state plaintiffs also to be overturned.
This would amount to a complete reversal of a series of stunning losses for the major pharmaceutical and consumer products company.
But it's not clear at all that it would be the death knell to lawsuits alleging talcum powder use caused ovarian cancer. The door remains open to lawsuits being brought in authorized jurisdictions. And a retrial in the Echeverria case could still end in the plaintiff's favor.
The California retrial would likely be tougher, however, for the plaintiff, as the judge restricted what may be introduced and said Echeverria failed to clear the legal bar to prove her case in the first trial.
Based on affidavits submitted on behalf of members of the jury in the California case, Nelson held that jurors considered information they should not have in reaching their decision. The judge also wrote in a 70-page opinion that Echeverria's doctor did not have sufficient basis to testify that talcum powder had caused the plaintiff's ovarian cancer.
Nelson opined that she should not have allowed the plaintiff to introduce a 1996 newspaper article about a decision by condom makers to stop using talc because women's health concerns.
Nelson focused part of her opinion on whether Johnson & Johnson could be held liable for alleged injuries caused by talcum powder after the product was taken over by its subsidiary. She wrote that there was "no evidence" that the parent company knew between 1965, when the plaintiff started using baby powder, and 1967, when the subsidiary took over manufacturing, that "talc more likely than not caused ovarian cancer, giving rise to a duty to warn, much less that a managing agent acted with requisite malice in failing to give the warning."
The largest portion of the verdict was ordered against the parent company.
Regarding the punitive damages, Nelson concluded that evidence presented during the trial had not established that the companies had acted with malice. Viewing the evidence in the best light for the plaintiff, she wrote, "the best that can be said is that there was (and is) an on-going debate in the scientific and medical community about whether talc more probably than not causes ovarian cancer and thus giving rise to a duty to warn. Clear and convincing evidence of malice is lacking. In such circumstances an award of punitive damages based on theory of negligent failure to warn of the dangers cannot be sustained."
Verdict Ruled Excessive
Regarding the compensatory damages, Nelson wrote, "As to Johnson & Johnson…the compensatory verdict ($68 million) is plainly excessive….There is no evidence Johnson & Johnson manufactured baby powder after 1967, and there is no evidence it manufactured Shower to Shower. Yet, the jury apportioned the damages 97% to Johnson & Johnson."
Nelson said it would not be appropriate for her to merely lower the amount of the award because of "misconduct of the jury in considering matters that were not to be included, and the arguments of counsel that were in violation of the court's in limine motions, and given the other reasons why a new trial is required."
Instead, she wrote, a new trial is required.
Plaintiff's attorney Mark Robinson told Reuters in a statement, "We will continue to fight on behalf of all women who have been impacted by this dangerous product."
Johnson & Johnson told the news service that it will continue to defend itself in future trials.
The company still faces lawsuits filed by 4,800 women and their families in connection with talc.
Share This Page:
How can we improve this page?
Thank You for Your Feedback
We appreciate your feedback. One of our content team members will be in touch with you soon.
We appreciate your feedback. One of our content team members will be in touch with you soon.