$247 Million Verdict in DePuy Pinnacle Hip Trial
Fact-Checked
Editors carefully fact-check all Drugwatch content for accuracy and quality.
Drugwatch has a stringent fact-checking process. It starts with our strict sourcing guidelines.
We only gather information from credible sources. This includes peer-reviewed medical journals, reputable media outlets, government reports, court records and interviews with qualified experts.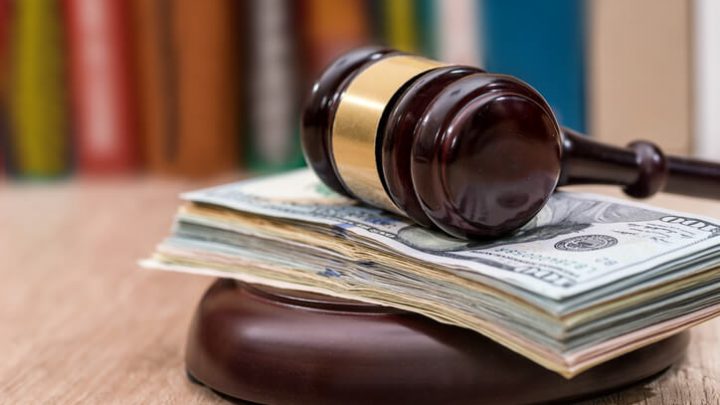 A Texas jury has returned a $247 million verdict for six plaintiffs who claimed they were injured by DePuy's Pinnacle hip implants. It's the third major verdict against the company in four trials over the metal-on-metal replacement hips.
The plaintiffs, all from New York, claimed they suffered bone issues, tissue death and other injuries after receiving a Pinnacle hip. The jury found the devices were defectively designed and that Johnson & Johnson and its DePuy Orthopaedics subsidiary failed to warn patients and doctors about the risks of the devices. The jury deliberated roughly 14 hours following a 31-day trial in Dallas.
"We thank this jury for sending a very strong message about the responsibility the defendants have to take care of their consumers," lead attorney Mark Lanier of the Houston-based Lanier Law Firm said in a statement November 16, 2017. "The companies should have done the right thing when these serious medical concerns became known many years ago."
The verdict includes $78 million in compensation for the plaintiffs' injuries and more than $168 million in punitive damages — awards a jury can grant to punish a defendant, in this case the hip manufacturer, if their behavior is found to be especially harmful.
Verdict Brings Pinnacle Verdicts to $1.7 Billion So Far
The Texas case was the fourth bellwether trial in a massive multidistrict litigation (MDL) over defective Pinnacle hips.
More than 9,200 lawsuits over Pinnacle hip implants are still pending in the MDL. MDLs allow multiple, similar lawsuits to be combined in federal court. This allows them to move more quickly through the legal process. Bellwether cases are drawn from the various lawsuits and used as "test cases" to determine the legal merits each side has in future trials. In some cases, bellwether wins or losses can determine potential settlement amounts.
DePuy has won just one of the four bellwether trials so far.
In January 2016, five plaintiffs won a $502 million verdict against DePuy in the second bellwether trial. The court later reduced the amount to $151 million based on limits set by Texas law. The third trial resulted in a $1 billion verdict for six plaintiffs in December 2016. The court later slashed the amount to $510 million.
As with the latest case, the bulk of the earlier verdicts came in the form of punitive damages.
Problems With Metal-on-Metal Hips Like the DePuy Pinnacle Implant
The DePuy Pinnacle replacement hip was part of a generation of metal-on-metal hip implants. Conventional hip replacements use a metal or ceramic ball that fits into a plastic or ceramic socket. Metal-on-metal hips mean both parts of the ball-and-socket joint are made from metal. These were often proprietary alloys made of elements including titanium, cobalt and chromium.
Wear between the metal-on-metal parts releases minute amounts of metal ions. Over time, these can cause metal poisoning, including a condition called metallosis. This can lead to tissue death, loosening of the implant and other serious complications.
Oftentimes, the only remedy is to surgically remove and replace the hip implant.
Latest Trial Raises Risks for J&J
The third loss in a row puts new pressure on Johnson & Johnson to settle the remaining Pinnacle lawsuits. Three more bellwether trials have been scheduled. Mounting losses could erode the company's position in any settlement talks with plaintiffs in the MDL.
A previous DePuy hip-implant settlement cost the company billions. Johnson & Johnson agreed to resolve more than 9,800 lawsuits over DePuy's ASR hip implants for $4.4 billion in 2013 and through a settlement extension in 2015.
Meanwhile, the world's largest medical manufacturer is facing thousands of lawsuits on multiple fronts.
Six of the seven largest product-defect verdicts of 2016 went against Johnson & Johnson, according to an analysis by Bloomberg. Other losses included a $55 million verdict over anti-psychotic drug Risperdal and a total of $197 million from three separate lawsuits blaming the company's talcum powder products for causing cancer.
The verdicts in the talc lawsuits have since topped $700 million total, following a $417 million verdict against the company last month.
Share This Page:
How can we improve this page?
Thank You for Your Feedback
We appreciate your feedback. One of our content team members will be in touch with you soon.
We appreciate your feedback. One of our content team members will be in touch with you soon.