DePuy, Johnson & Johnson Moving to Settle Pinnacle Hip Lawsuits
Fact-Checked
Editors carefully fact-check all Drugwatch content for accuracy and quality.
Drugwatch has a stringent fact-checking process. It starts with our strict sourcing guidelines.
We only gather information from credible sources. This includes peer-reviewed medical journals, reputable media outlets, government reports, court records and interviews with qualified experts.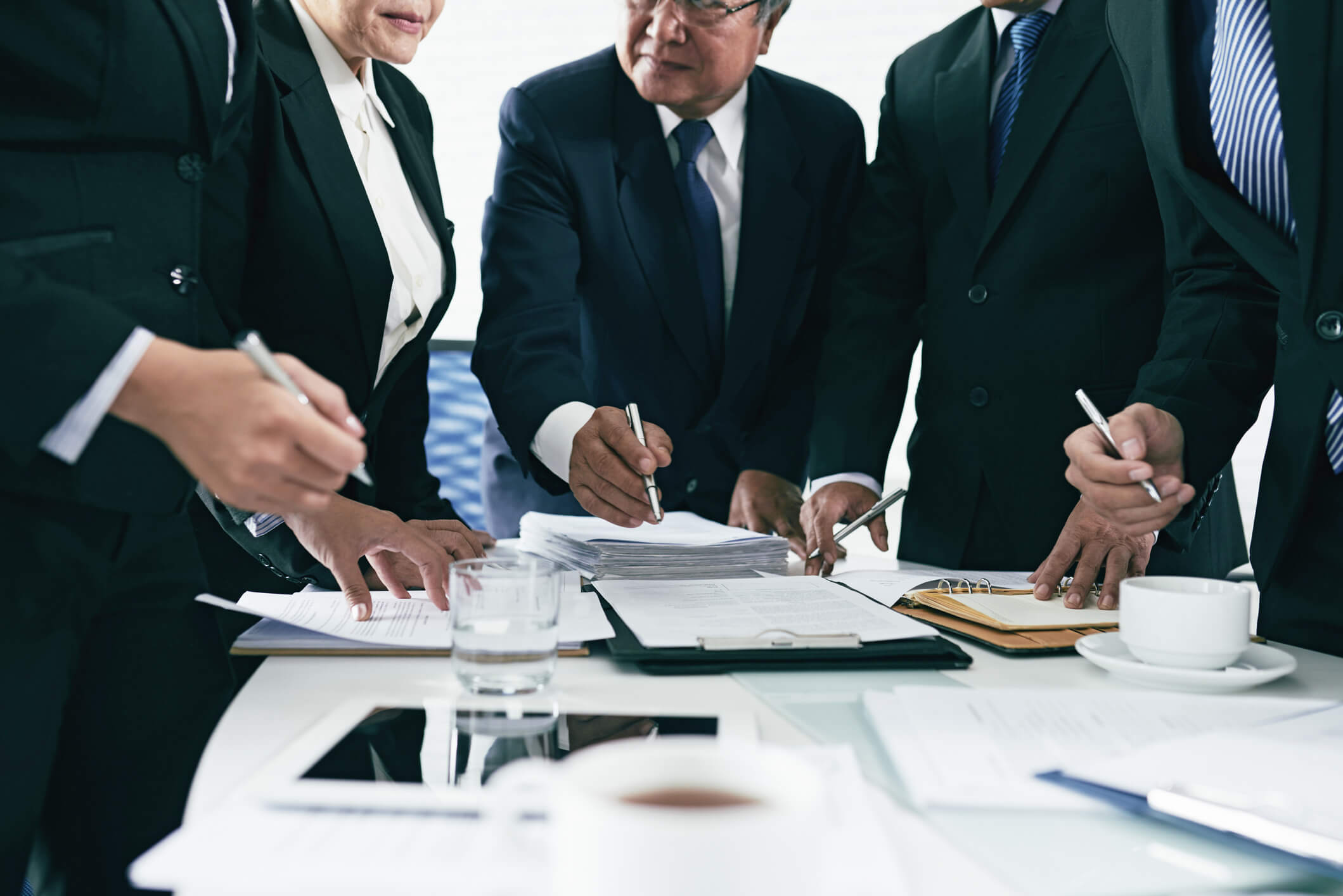 DePuy Orthopaedics has been moving quickly to settle hundreds of lawsuits over its Pinnacle metal-on-metal hip implants filed by both patients and several state governments.
As of Feb. 15, 2019, the Johnson & Johnson subsidiary faced more than 9,850 patient lawsuits in a Dallas federal court. Attorneys general of 46 states had also sued the company over deceptive marketing of its Pinnacle and ASR hip implants.
In addition, reports say the company is in talks to settle 17 lawsuits that are in the appeals process. Juries awarded $1.7 billion to plaintiffs in the lawsuits, though those amounts have been reduced to about $788 million.
The Pinnacle hip was part of a generation of metal-on-metal hips that became increasingly popular with artificial hip manufacturers around the turn of the 21st century. Both parts of the artificial joint were made of metal alloys.
The design promised long-term durability. But the devices could release metal ions with each motion. This was blamed for sometimes causing a type of metal poisoning called metallosis, which destroys bone, muscle and other tissue. It can also lead to loosening, dislocation and other complications.
Complications claimed in Pinnacle lawsuits
Metallosis
Pain
Dislocation
Loosening
Revision surgery to remove and replace hip implants
DePuy has defended the safety record of the Pinnacle hip. The company never recalled the metal-on-metal version of the implant, but it pulled the design off the market in 2013, citing slumping sales. Later versions of the hip did away with the metal-on-metal design.
People filed lawsuits after they developed complications that required surgeries to remove and replace faulty Pinnacle hips.
Report: $400 Million to Settle 3,300 Pinnacle Lawsuits
As of mid-February, people had filed 10,087 federal lawsuits over problems with DePuy's Pinnacle hip implants. A total of 9,853 were still pending at the time.
Early lawsuits had been filed in different District Courts around the country, but a federal panel formed a multidistrict litigation and centralized the lawsuits in the United States District Court for the Northern District of Texas.
Bloomberg reported in December 2018 that DePuy was offering to settle roughly 3,300 of the lawsuits still pending against the company. The report suggested an average payment of about $125,000 per lawsuit, putting the total amount as high as $413 million.
The Bloomberg report relied on court documents filed in the multidistrict litigation. It marked the first time the public had heard of the company broaching the subject of a settlement since the earliest lawsuits were filed around 2011.
The amount is far below the $1.4 billion Stryker offered in 2014 and 2016 to settle roughly 3,500 lawsuits over its Rejuvenate and ABG II metal-on-metal hips. It's also below the $4.4 billion DePuy offered to settle 9,800 lawsuits over its ASR hips between 2013 and 2015.
Even if all the Pinnacle lawsuits targeted for settlements do in fact settle it would leave more than 6,500 lawsuits over the devices still pending in court.
A DePuy spokeswoman declined Bloomberg's request for comment.
U.S. District Judge Ed Kinkeade, who presides over the multidistrict litigation, said DePuy was not looking for a global settlement of all cases. Instead, it was attempting to negotiate individual settlements with lawyers who are representing some of the 3,300 lawsuits targeted in the settlement talks. The strategy is similar to the one Johnson & Johnson used to settle lawsuits over its transvaginal mesh.
Report: DePuy May Settle 17 Cases that Won $1.7 Billion in Verdicts
Legal publisher HarrisMartin reports DePuy may be willing to settle cases involving 17 people who won nine- and 10-digit jury awards in three of the four bellwether trials in the Pinnacle multidistrict litigation.
Jury awards in Pinnacle lawsuits
March 2016 — $502 million for five plaintiffs (reduced to $151 million, then set aside on appeal and set for retrial)
December 2016 — $1 billion for six plaintiffs (reduced to $543 million based on punitive damage limits)
November 2017 — $247 million for six plaintiffs (reduced to $245 million based on punitive damage limits)
The announcement came as the court was preparing to retry a case that had gone to trial in March 2016. The federal judge dismissed potential jurors and announced talks were underway, according to HarrisMartin. The talks are still in the early stages and no details of any settlement offers in these 17 particular lawsuits have been announced.
The bellwether cases were representative of the thousands of lawsuits in the multidistrict litigation. The cases were chosen by both sides, and the trials became test cases for the litigation. The outcomes of such trials can sometimes determine if both sides can reach a settlement and how much the settlement will be.
DePuy Pays States $120 Million in Pinnacle and ASR Lawsuits
In January 2019, Johnson & Johnson and DePuy agreed to pay $120 million to settle claims by 46 states that the company had used deceptive marketing tactics to sell metal-on-metal hips, including the Pinnacle model.
The states claimed DePuy made misleading claims that its metal-on-metal hips would last longer than other designs. The company recalled 93,000 ASR hips in 2010 after 12 percent of the devices had failed within five years. Usually, only 10 percent of hip implants fail in the first 15 years.
The agreement allowed DePuy to escape admissions of any liability or misconduct, but it required the company to continue monitoring people implanted with its Pinnacle and ASR hips.
Share This Page:
How can we improve this page?
Thank You for Your Feedback
We appreciate your feedback. One of our content team members will be in touch with you soon.
We appreciate your feedback. One of our content team members will be in touch with you soon.