COVID-19 and Drug Shortages: How to Prepare
Fact-Checked
Editors carefully fact-check all Drugwatch content for accuracy and quality.
Drugwatch has a stringent fact-checking process. It starts with our strict sourcing guidelines.
We only gather information from credible sources. This includes peer-reviewed medical journals, reputable media outlets, government reports, court records and interviews with qualified experts.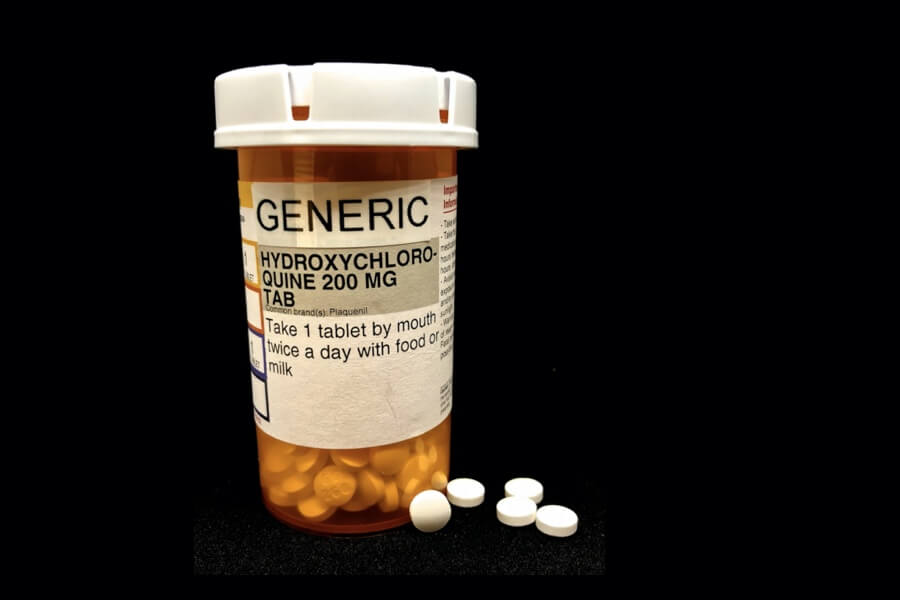 The COVID-19 pandemic is contributing to drug shortages in the U.S., both through disruptions in the supply chain from India and China and the use of existing drugs to treat coronavirus patients.
At the same time, the U.S. Food and Drug Administration has confirmed a shortage of hydroxychloroquine sulfate tablets as the drug used to treat malaria, rheumatoid arthritis and autoimmune disorders has been pressed into service as a potential treatment for COVID-19.
Other drug supplies also appear to be tightening due to the pandemic. Some of these are so necessary that if they run out for a few days, or even a few hours, patient deaths will increase.
The Center for Infectious Disease Research and Policy (CIDRAP) at the University of Minnesota has identified at least 156 of these critical drugs and many of them are manufactured in China, Italy, India or other countries where the coronavirus has disrupted deliveries to the U.S.
"We're getting reports from pharmacies that there's a shortage of albuterol inhalers, for people with asthma," Stephen Schondelmeyer, a principal investigator with CIDRAP said on the center's website. "There seems to be a run on getting asthma inhalers. There may also be some production issues."
A CIDRAP study found that some of those drugs will be in short supply sometime between now and July 1.
COVID-19 Adds to Existing U.S. Drug Shortages
The FDA has been monitoring 180 companies for potential coronavirus-related drug supply disruptions. It announced the country's first drug shortage due to the pandemic on Feb. 27.
"The manufacturer just notified us that this shortage is related to a site affected by coronavirus," FDA Commissioner Dr. Stephen Hahn said in a statement at the time. "The shortage is due to an issue with manufacturing of an active pharmaceutical ingredient used in the drug."
The agency cited confidential commercial information in declining to identify the particular medicine in that first case. As of April 1, the FDA Drug Shortages database reported ongoing shortages of 144 drugs along with shortages of 44 others that had been resolved in recent weeks.
"These shortages are not all results of COVID-19, with many existing prior to the pandemic as results of market changes and supply challenges," Hahn said in a March 28 statement.
For example, valsartan, a widely-used generic blood pressure medicine has been in short supply since a series of recalls in 2018. The recalls were announced after the FDA discovered many of the drugs were potentially contaminated with NDMA, a substance that could cause cancer.
Companies are required to report problems with their supply chains, but they can be stingy with information, the information may be delayed for six months, and companies can be vague with why problems happened, according to researchers at CIDRAP.
China, India Coronavirus Outbreaks Affect Drug Supply Chain to U.S.
The U.S. is heavily dependent on factories in India and China for its drug supply. As those countries took steps to stop COVID-19's spread, they idled critical factories or banned the export of needed medicines.
At least 20 drugs in the U.S. are manufactured exclusively in China or have all of their active ingredients made there, according to the FDA.
Beyond that, nearly two-thirds of all active ingredients in the drugs used in the U.S. are manufactured in China. Those manufacturers often ship the ingredients to factories in India that manufacture finished medicines.
Analysts estimate that 40 to 50 percent of all generic drugs used in the U.S. have been manufactured in India.
Demand and Disruptions Threaten Hydroxychloroquine, Critical Inhaler Shortages
In March 2020, India banned the export of certain medications and 13 active ingredients used to make drugs.
"The Indian government has put a ban on exporting more than 25 drugs, and one is hydroxychloroquine," said Schondelmeyer, who is a professor in the University of Minnesota's College of Pharmacy. He said that the export ban could limit the U.S. to stocks on hand within its borders.
Following India's export ban, the FDA granted an emergency use authorization to treat COVID-19 patients with the drug.
Hydroxychloroquine, often referred to by its brand name Plaquenil, has been touted as a possible treatment for COVID-19, even though there is limited data on exactly how effective it is. Clinical trials are underway to measure its effectiveness for treating the coronavirus, but many doctors are using it off-label to treat people with COVID-19.
News reports indicate Plaquenil is in short supply in parts of the country, with patients who've been taking it for years suddenly going from pharmacy to pharmacy trying to refill a prescription.
State pharmacy boards in Idaho, Nevada, Ohio and Texas have set up new rules in an effort to control the run on Plaquenil, but the FDA reports hydroxychloroquine is "currently in shortage." Of the nine manufacturers reporting to the FDA since March 31, three reported shortages and one reported it was only shipping to past customers.
Repurposing of Asthma Inhalers for COVID-19 Treatment Causes Regional Shortages
There are also reports of regional shortages of albuterol inhalers, according to the American College of Allergy, Asthma and Immunology.
"The shortage is occurring because of the increased use of albuterol inhalers in hospitals for COVID-19 and suspected COVID-19 patients to help with respiratory issues," the college said in a statement.
The devices, often called "rescue inhalers," are critical medications for people with asthma, chronic obstructive pulmonary disease and other respiratory conditions. They expand the user's airways allowing a person to breathe more easily.
Most people admitted to a hospital or emergency room with a sudden respiratory problem like COVID-19 would normally be treated with a nebulizer instead of an inhaler. Nebulizers turn the active ingredient albuterol into a mist that the patient breathes in through a tube aerosol. But there is an unproven fear that the nebulizer could also aerosolize the virus, spreading it around the hospital.
How to Make Sure You Have the Prescription Drugs You Need During the COVID-19 Pandemic
You can check the FDA Drug Shortages database to see if any of your routinely refilled prescriptions are in short supply. You can also call your pharmacist to ask about shortages you need to know about. It's a good idea to have a two-week supply on hand in case you aren't able to get a refill right away.
What to do to keep your prescriptions up to date during the coronavirus pandemic:
Be sure to tell your pharmacist why you are taking a prescription. Pharmacists in some states are able to prioritize a prescription based on your condition.
If supplies won't let your pharmacy fill a 90-day prescription, ask for as much as possible now and ask the pharmacy to call you as soon as new stock arrives.
If you are due for a refill, but still have medicine, go ahead and order it from your pharmacy now.
If you need a refill, contact your doctor or health care provider immediately.
If your insurance network's pharmacy can't fill a prescription, check the cost at pharmacies not in your network.
If your insurer has rules on when you can refill, try anyway. Many insurers are suspending the rule through the pandemic
If your pharmacy is out of stock, ask them to see if they can locate another store in their chain that may have it.
If your prescription is for 30 days, ask your doctor to switch it to 90 days to give you a cushion.
Source: Arthritis Foundation
Share This Page:
How can we improve this page?
Thank You for Your Feedback
We appreciate your feedback. One of our content team members will be in touch with you soon.
We appreciate your feedback. One of our content team members will be in touch with you soon.