Tenofovir Disoproxil Fumarate Side Effects
Tenofovir disoproxil fumarate, or TDF, reduces the amount of HIV and hepatitis B virus in the blood, helping patients live longer lives. Common side effects of the powerful medication include headaches and diarrhea. Rare but serious side effects include kidney problems bone loss and potentially fatal lactic acidosis.
Side effects associated with the HIV and hepatitis B virus drug tenofovir disoproxil fumarate range from common and relatively mild reactions, such as headaches, to more severe problems, such as kidney failure. Gilead Sciences Inc. first marketed TDF under the brand name Viread in 2001.
Since then, the HIV drug maker has made several combination medications that include tenofovir disoproxil fumarate as an ingredient. TDF-containing drugs available in the United States are Truvada, Viread, Atripla, Complera and Stribild.
Since the U.S. Food and Drug Administration approved Viread in 2001, the agency has received 18,806 adverse event reports for all five TDF-containing drugs combined, according to the FDA Adverse Events Reporting System (FAERS) Public Dashboard. Of those, 14,273 cases were serious, and 1,232 patients died.
Did you know?
Between 2001 when the FDA approved Viread and Dec. 31, 2018, the agency received reports of 14,273 cases of serious side effects related to TDF-containing drugs, including 1,232 deaths.
FAERS gathers voluntarily reported data from manufacturers, doctors, patients and others to get an idea of the side effects of a drug in real world practice. However, the FDA cannot verify the drug actually caused the problem.
TDF-containing drugs carry a black box warning for posttreatment acute exacerbation of hepatitis B. Patients who discontinue TDF treatment may have severe flare ups of HBV symptoms, and they may need to restart therapy.
Patients who suffered kidney problems and bone density loss from these drugs filed tenofovir disoproxil fumarate lawsuits against Gilead. Lawsuits say the drug maker failed to properly warn the public of these risks and delayed the release of a safer and more effective HIV drug to maximize TDF profits.
Common Side Effects
Common side effects of TDF may vary depending on whether the patient has HIV or HBV infection and the patient's liver health, according to the Viread medication insert. According to clinical trial results, adverse events were common if they occurred in 10 percent or more of participants.
The most reported side effects for adult patients with HIV include:
Physical weakness or lack of energy known as asthenia
Depression
Diarrhea
Headache
Nausea
Pain
Rash
In HBV patients whose livers were scarred but still able to function, known as compensated liver disease, the most common side effect was nausea, which occurred in about 9 percent of patients.
Generally, patients with HBV and decompensated liver disease, an advanced form of liver disease that usually requires a transplant, have more side effects than those with milder forms of liver disease.
The most reported side effects for HBV patients with decompensated liver disease include:
Abdominal pain
Dizziness
Insomnia
Nausea
Itchy skin known as pruritus
Raised body temperature and fever known as pyrexia
Vomiting
Pediatric patients who participated in clinical trials suffered the same side effects as adults.
Postmarketing Experience
While most data on side effects comes from clinical trials, Gilead has also reported side effects that have happened in real world clinical practice. Real world data after clinical trials is called postmarketing data. Doctors, physicians, patients and others voluntarily report side effects to the FDA, but it's unknown how many people actually suffered the side effects.
Postmarketing reactions to TDF include allergic reactions, difficulty breathing, pancreatitis, liver problems, muscle weakness, bone and muscle pain, kidney problems and lactic acidosis.
Kidney Problems
Drugs containing TDF have warnings in their labels for new onset or worsening kidney impairment. Kidney impairment can include acute renal failure and Fanconi syndrome.
Fanconi syndrome affects kidney tubules and can lead to worsening kidney damage and bone problems. The rare condition causes the body to excrete excess amounts of glucose, bicarbonate, phosphates, uric acid, potassium and certain amino acids.
Several studies link TDF to kidney problems.
Clinical trial data reassured doctors that TDF would not have the same kidney toxicity as other drugs in its class. Yet, researchers published the first case of TDF-induced acute nephrotoxicity in 2001, the same year Viread hit the market, according to a 2013 article in the Journal of the American Society of Nephrology.
"Numerous cases have been published since then, and it is now established that TDF presents a tubular toxicity risk," Dr. Jérôme Tourret and colleagues wrote.
"[I]t is now established that TDF presents a tubular toxicity risk."
According to the drugs' labels, some HIV-infected patients who started high-dose or multiple NSAIDs while on TDF reported acute renal failure. Some patients ended up in the hospital and on renal replacement therapy.
From 2001 to 2018, the FAERS database received 3,272 reports of renal and urinary disorders linked to all five of Gilead's TDF drugs combined. Reported conditions include acute kidney injury, renal failure, Fanconi syndrome and renal tubular disorder. Of these patients, 3,049 suffered serious reactions and 283 died.
Bone Density Loss
In general, osteopenia or osteoporosis occurs in 40 percent to 90 percent of HIV-infected people. People with HIV also have a 60 percent increased fracture risk compared to people who are not infected.
TDF drugs may increase the risk of bone mineral density loss.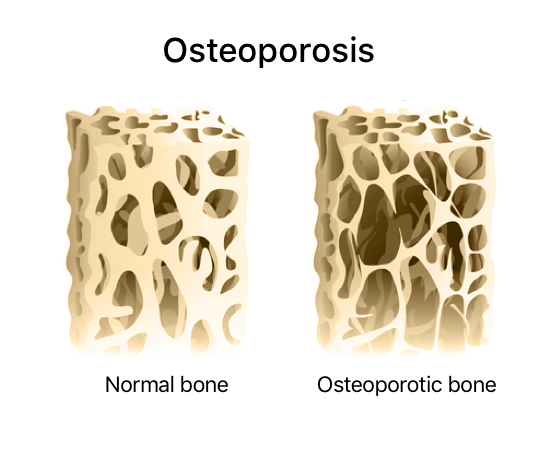 Labels of TDF drugs warn about bone loss and mineralization defects. Some people may suffer bone pain or fractures.
According to Viread's label, the drug "was associated with slightly greater decreases in bone mineral density (BMD) and increases in biochemical markers of bone metabolism, suggesting increased bone turnover relative to comparators."
Bone turnover is the rate at which the body reabsorbs bone and replaces it with new bone. An increase in bone turnover where resorption exceeds formation can increase the risk of fracture.
Bone mineral density usually increases rapidly in children. But clinical trials evaluating Viread in children found the bone effects in pediatric patients were similar to those observed in adult patients and suggest increased bone turnover.
"In clinical trials in HIV-1 infected adults, Viread was associated with slightly greater decreases in bone mineral density (BMD) and increases in biochemical markers of bone metabolism, suggesting increased bone turnover relative to comparators."
In a study published in 2016 in Current Opinion in HIV and AIDS, authors Philip M. Grant and Aoife G. Cotter found several studies had demonstrated a 1 percent to 3 percent greater bone mineral density loss with TDF compared to other HIV drugs.
However, a small 2017 study in International Journal of Antimicrobial Agents that followed 26 HIV-infected youths for 10 years found TDF-containing drugs did not impair bone mineral density in young patients.
"Larger studies are needed to confirm these results," authors V. Giacomet and colleagues wrote.
Immune Reconstitution Syndrome
Immune reconstitution syndrome — also called immune reconstitution inflammatory syndrome (IRIS) — is a collection of disorders that occurs when preexisting infections get worse after patients start highly active antiretroviral therapy drugs, such as those containing TDF.
This condition can occur in about 10 percent to 40 percent of HIV patients with low CD4+ T-cell counts. A T-cell is a white blood cell that helps the immune system. A T-cell count of less than 50/μL and a high amount of HIV in the blood are the most common risk factors for IRIS, according to Martyn A. H. French's article in The Medical Journal of Australia.
Patients with IRIS may develop symptoms anywhere from one week to a few months after starting therapy.
During the initial phase of TDF therapy, patients may experience infections, such as pneumonia, cytomegalovirus, Mycobacterium avium infection or tuberculosis, that may require treatment.
In addition, autoimmune problems, such as Graves' disease, Guillain-Barre and polymyositis, have occurred in patients.
Lactic Acidosis
Though rare, some patients who used TDF alone or in combination with other antiretrovirals experienced lactic acidosis (buildup of acid in the blood) and severe hepatomegaly with steatosis (enlarged liver). Some cases were fatal.
In one case reported in Nation Journal of Medical Research by Chirag M. Chhatwani and colleagues, a 50-year-old man with HIV switched to tenofovir, lamivudine and efavirenz. After three days on this combination, he experienced nausea, vomiting, upper abdominal pain and breathlessness.
Doctors diagnosed him with lactic acidosis and hepatitis induced by tenofovir. He improved after he stopped taking the drug.
Lactic acidosis can also affect people with HBV. In a case reported by Dr. Tae Yang Jung and colleagues in the journal Medicine, a 59-year-old man with HBV developed lactic acidosis after 10 days on TDF. Despite stopping TDF and starting hemodialysis, the patient died.
Please seek the advice of a medical professional before making health care decisions.
How helpful was this page?
How can we improve this page?
How can we improve this page?