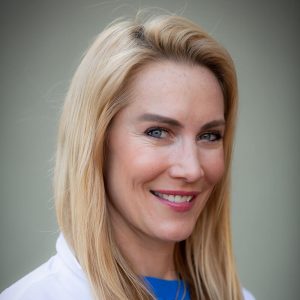 Christine Greves, M.D.
OBSTETRICIAN AND GYNECOLOGIST
Last Modified: November 16, 2023
Dr. Christine Greves is board certified in obstetrics and gynecology. She offers comprehensive obstetrical and gynecological care to patients and is an obstetrical and gynecological surgeon. The medical conditions she treats include:
Abnormal Uterine Bleeding
Cervical Dysplasia
Endometriosis
Ovarian Disease
Pelvic Pain
Postmenopausal Bleeding
Uterine Fibroids
Vulvar Disorders
Greves has more than 20 years of experience in the medical field and established her office in Orlando. She is also an advocate of minimally invasive surgery to reduce perioperative pain and accelerate recovery time. Women's health is one of Greves' passions, which include fitness, fertility, pregnancy, care during labor, postpartum, preventative care and more. She offers a variety of services including:
Annual Well-Woman Exams
Colposcopy
Cone Biopsy
Cryotherapy
Dilation and Curettage
Endometrial Ablation
Endometrial Biopsy
Family Planning and Birth Control
Hysteroscopy
Hysteroscopic Sterilization
Laparoscopy
LEEP
Myomectomy
Tubal Ligation
She is also an advocate for medical education. Greves enjoys teaching medical students, residents and patients. She focuses much of her time on ensuring every patient is fully informed about their options and treatments.
Greves also serves as an online speaker on seldom-discussed subjects such as mental health, sexual health, surgery options and incontinence.
She also frequently shares her medical expertise with global news outlets like CBS News, NBC News, Glamour Magazine, HuffPost, The New York Times and Cosmopolitan.
About Drugwatch's Experts
Drugwatch's experts are authorities in their fields. Their personal experiences and professional expertise make them uniquely qualified to review our content for accuracy and verify that the information you read here is trustworthy, comprehensive and consistent with the latest evidence-based research.