January 23, 2013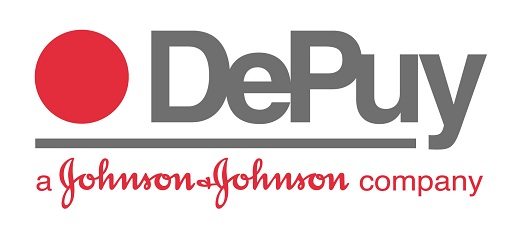 Johnson & Johnson reportedly is negotiating a potential settlement with hip implant patients that may be in excess of $2 billion, Bloomberg reported recently. The company is facing more than 10,000 lawsuits stemming from recalled hip implants.
The proposed settlement would pay $200,000 to each plaintiff who filed a hip implant lawsuit. So far, lawyers have rejected the offer on behalf of their clients, claiming the amount is too low. According to Bloomberg's sources, the settlement talks will most likely continue until after the first trials begin this week.
In 2010, DePuy recalled 93,000 metal-on-metal ASR hip implants worldwide – 37,000 in the Unites States – after many of the devices began failing prematurely. In addition to costly revision surgeries to correct pain, dislocations and infections, patients who filed lawsuits claimed they also suffered from tissue death around the joints resulting from excess metal debris.
Legal experts agree that J&J will need to reach an agreement because it cannot afford to defend thousands of cases individually. According to one attorney, "J&J needs to shut this down. The only way they can do that is through a global settlement. Plaintiff's lawyers know that. That's why everybody has to push to see what they can get."
The company continues to deny any wrongdoing. J&J spokeswoman Lori Gawreluk told Bloomberg: "DePuy believes the evidence to be presented at trial will show the company acted appropriately and responsibly."
Plaintiff Attorneys Prepare for Upcoming Trials
As of November 2012, J&J faces 10,100 lawsuits. The majority of the cases are consolidated in the federal court in Toledo, Ohio, where 7,240 cases are pending. In the state court in San Francisco, more than 2,000 cases are pending. In addition, J&J faces more cases scattered throughout other state courts across the country.
In Toledo, U.S. District Judge David A. Katz oversees a plaintiffs' executive committee leading the federal multidistrict litigation (MDL). Steven J. Skikos, co-lead counsel of the committee, says that the attorneys have reviewed more than 50 million pages of documents and deposed more than 50 witnesses.
As the first three cases head to trial, lawyers will be paying close attention for an indication of what to expect when it comes to arguing liability and damages. The first of the three is slated to begin on January 23 in California state court in Los Angeles, followed by the second state court case in Chicago in February and the third will begin in May in the federal court in Ohio.
According to Bloomberg, any settlement negotiations will be based on compensating patients based on several factors such as extent or injuries, age, and number of revision surgeries required to replace defective implants.
Studies Show J&J Hip Implants Have High Failure Rate
J&J's legal troubles are linked to its two cobalt and chromium hip implants, the DePuy ASR XL Acetabular System and the DePuy ASR Hip Resurfacing System.
According to the British Orthopaedic Association and the British Hip Society, 49 percent of J&J's DePuy ASR XLs implanted in the U.K. failed after six years. In addition, plaintiff attorneys claim that metal debris generated by the metal-on-metal design of these implants causes tissue death and allows excess metal ions to enter the blood stream.
In response to the uproar over metal-on-metal implants, on January 17 the U.S. Food and Drug Administration (FDA) proposed stricter regulations for all-metal implants, including requiring manufacturers to conduct clinical studies before selling the devices.
J&J also faces another multidistrict litigation for it's Pinnacle hip implants. The first of these trials is set for September 2014 in the U.S. District Court for the Northern District of Texas. In August 2012, J&J settled the first DePuy ASR cases for $200,000 each.