The pharmaceutical industry — nicknamed Big Pharma — is one of the most powerful industries in the world. The global revenue for pharmaceuticals was over $1 trillion in 2014. But nowhere else in the world do the drug and medical device industries have as much power and make as much money as in the U.S.
In fact, Americans spent an all-time high of $457 billion on prescription drugs in 2015. By 2020, it will be $610 billion. Medical devices are also lucrative. The U.S. makes up about half of the world's share of the market at about $148 billion, according to the U.S. Department of Commerce.
US based big pharma companies
Meanwhile, drug prices continue to rise. Consulting firm Segal Consulting expects drug prices for Americans under age 65 to rise 11.6 percent in 2017. In contrast, wages are only expected to rise 2.5 percent, leaving many American unable to afford their medications.
Big Pharma even contributes heavily to the annual budget of the U.S. Food and Drug Administration (FDA) through application fees (user fees) for its new products. Experts say the industry contributes about two thirds of the FDA's budget.
Five of the top 10 pharma and medical device companies for 2016 are headquartered in the U.S.: Johnson & Johnson, Pfizer, Merck, Gilead and AbbVie.
The underside of the industry reveals a history of fraud, bribery, product liability lawsuits and scandals that led to billions in settlements — a known cost of doing business for these companies who are "too big to jail." Despite criminal charges and fines, the companies continue to do business.
Who is Big Pharma?
The majority of drugs and medical devices have ties to a small group of parent companies. Prescription drugs and devices manufactured by these companies bring in billions in profits. The biggest drug makers may also have subsidiaries that manufacture medical devices.
Pharmaceutical companies are typically larger and make more money than companies that focus on medical devices.
The most powerful drug and device companies are members of the Pharmaceutical Research and Manufacturers of America (PhRMA) — the industry's U.S. lobbying organization.
With the help of staggering profits and an army of 1,378 paid lobbyists, the industry spreads its influence on Capitol Hill. From 1998 to 2016, Big Pharma spent nearly $3.5 billion on lobbying expenses — more than any other industry. In 2016 alone, it spent about $246 million — more than the defense industries and corporate business lobbyists combined.
Fact
Only 28 percent of Americans have a good opinion of Big Pharma.
Only 28 percent of Americans have a good opinion of Big Pharma. In fact, they are the second most hated industry in the U.S. They are also the biggest defrauder of the Federal Government under the False Claims Act, according to consumer watchdog group Public Citizen.
The Reputation Institute evaluated public perception of 17 pharmaceutical companies for products and services, innovation, workplace, governance, citizenship and financial performance. The Institute based its results on 16,800 ratings from the U.S., U.K., Canada and other countries.
Of all the countries, the U.S. had the lowest opinion of pharmaceutical companies. Older people had the most favorable view of the industry.
2016 Top 10 Pharmaceutical Companies by Sales:
| COMPANY | 2016 | 2015 |
| --- | --- | --- |
| Johnson & Johnson | $71.89 billion | $70.04 billion |
| Pfizer | $52.82 billion | $48.85 billion |
| Roche | $50.11 billion | $47.70 billion |
| Novartis | $48.52 billion | $49.41 billion |
| Merck & Co. | $39.8 billion | $39.5 billion |
| Sanofi | $36.57 billion | $36.73 billion |
| GlaxoSmithKline | $34.79 billion | $29.84 billion |
| Gilead | $30.39 billion | $32.15 billion |
| AbbVie | $25.56 billion | $22.82 billion |
| Bayer | $25.27 billion | $24.09 billion |
Medical Device Manufacturers
Medical devices can be anything from hospital diagnostic equipment to hip and knee implants. Several companies only produce medical devices, but some drug manufacturers, such as Johnson & Johnson, also manufacture devices.
Fact
Part of the total pharmaceutical industry lobbying price tag comes from the Medical Device Manufacturers Association (MDMA).
Like Big Pharma, medical device manufacturers also have a lobbying group to pursue their interests in Washington.Part of the total pharmaceutical industry lobbying price tag comes from the Medical Device Manufacturers Association (MDMA).
In 2016, it contributed $1.2 million in lobbying funds. Its efforts concentrate on medical device friendly bills in Congress mostly related to how companies pay taxes.
Five of the top medical devices companies have their headquarters in the U.S.: Johnson & Johnson, Baxter International, Abbott Laboratories, Stryker and Boston Scientific.
Top Medical Device Companies:
| Company | Headquarters | Products Include |
| --- | --- | --- |
| Johnson & Johnson | New Brunswick, New Jersey | Hip and knee implants, surgical mesh, power morcellators |
| Siemens | Munich, Germany | Hearing aids, diabetes testing products, diagnostic machines |
| Medtronic | Dublin, Ireland | Cardiac devices, defibrillators, spinal implants, catheters |
| Roche | Basel, Switzerland | Diabetes testing products, cancer screening devices, research equipment |
| Baxter International | Deerfield, Illinois | Surgery products, dialysis machines, hospital devices |
| GE Healthcare | Little Chalfont, United Kingdom | Ultrasound machines, MRIs, CT scanners, ventilators |
| Abbott Laboratories | Chicago, Illinois | Catheters, stents, surgical guidewires |
| Phillips | Amsterdam, Netherlands | Ultrasound machines, CT scanners, mammogram machines, X-ray machines |
| Stryker | Kalamazoo, Michigan | Hip and knee implants, hospital beds |
| Boston Scientific | Marlborough, Massachusetts | IVC filters, surgical mesh |
Big Pharma's Influence
Critics contend that Big Pharma uses manipulative tactics and expensive advertising to sway lawmakers, the FDA and the public to increase sales.
The public is exposed to Pharma's misleading promotions and advertising. For example, critics say AbbVie and other companies who make testosterone replacement drugs such as AndroGel marketed their drugs as the fountain of youth to older men. They created a marketing campaign around the condition "Low T" that featured a quiz for men to self-diagnose Low T symptoms.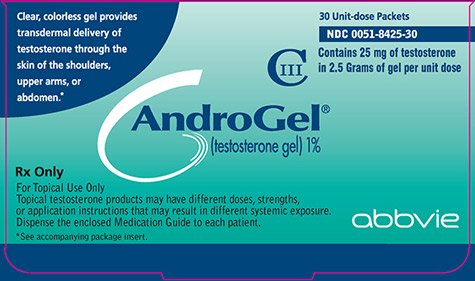 Androgel, above, was marketed as the "fountain of youth" with few studies to back it up
The testosterone market soared into the billions as a result. But few studies back up drug-company claims that the drug significantly enhances mood, vitality and sexual performance. Studies also link these drugs to heart problems. The FDA added a warning on the label after millions of men were already exposed to the risk.
The American public is not the only sector of society influenced by Big Pharma's techniques. Doctors, scientists and research organizations, medical journals, teaching hospitals and university medical schools all exhibit disturbing conflicts of interest between their publicly stated missions and their financial and ideological subjection to Big Pharma.
Doctors conduct research with funds from Big Pharma. Private charities and foundations account for a mere 5 percent of the estimated $100 billion spent on biomedical research in the U.S. each year. Pharmaceutical and medical device companies contribute approximately 60 percent.
Big Pharma has a track record of hiring former government workers with valuable connections to gain political clout.
The trade group PhRMA has many current or former staff members who once served in the political arena, including:
36

who worked for a member of Congress

13

who worked for a federal agency

12

who worked for a congressional committee

Two

who worked for the White House

One

who worked in the court system
Using these connections to pursue industry goals, Big Pharma has a significant competitive advantage over the public interest.
Marketing, Research and Development (R&D) and Drug Cost
Americans pay more than any other country in the world for pharmaceuticals — in some cases, thousands of dollars more per prescription. Big Pharma says this occurs because of the astronomical costs of developing a new drug.
Cost Facts
While companies claim each new drug costs them $1.2 billion, the true cost is more like 60 million.
The truth is that U.S. law allows drug companies to set the prices for drugs and protects them from free-market competition. Other countries set a limit on what companies can charge based on the benefit of the drug. The true cost of developing a drug is shrouded in mystery, with many unverifiable figures reported by Big Pharma.
Donald Light, a professor and expert on the pharma business model, said that while companies claim each new drug costs them $1.2 billion, the true cost is more like 60 million.
The industry also avoids talking about how much it spends on marketing, which is almost double what it spends on research.
Big Pharma Sways Opinions
The large amount of cash Big Pharma bestows on government representatives and regulatory bodies is small when compared with the billions it spends each year on direct-to-consumer advertising. The U.S. is one of only two countries in the world whose governments allow prescription drugs to be advertised on TV (the other is New Zealand).
In 2015, Big Pharma spent $5.4 billion on direct-to-consumer ads and fired off about 80 ads an hour, according to Nielsen.
Big Pharma also employs doctors, researchers and institutions.
The industry persuades doctors to allow ghostwriting, paying physicians to attach their names to positive articles about a particular drug with the goal of seeing it published in a reputable medical journal.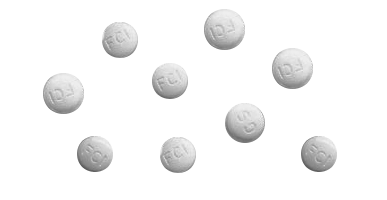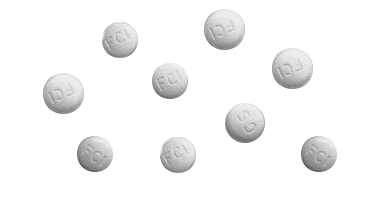 Paid copywriters were used in advertising Paxil,
above
Often the commentary is little more than an advertisement penned by a company paid copywriter showcasing a new product. Big Pharma used ghostwriting to promote numerous drugs, including the antidepressant Paxil, the recalled weight loss drug Fen-Phen, the anti-epilepsy drug Neurontin, the antidepressant Zoloft and painkiller Vioxx, to name a few.
In addition, even when a medical reviewer writes a comprehensive assessment of a new drug for a medical journal, it is common practice for those supposedly unbiased professionals to be on Big Pharma's payroll.
These slanted studies appear in medical journals that are widely hailed as collections of unbiased scientific evaluation and separated from the long financial arm of pharmaceutical industry influence. Yet Richard Smith, former editor of the British Medical Journal, says, "All journals are bought — or at least cleverly used — by the pharmaceutical industry."
Big Pharma tends to weaken the objectivity of even the most honest health professionals while encouraging them to overprescribe medications. Consider the numbers:
Advertising instead of research: For every $1 spent on "basic research," Big Pharma spends $19 on promotions and advertising.
Distribution of free drug samples: The U.S. has one pharmaceutical sales representative for every five office-based physicians.
Sponsorship of symposiums and medical conventions: Drug and medical device makers spend lavishly on doctors, including covering meals, travel, seminars and conventions that sometimes look more like vacations.
Many medical journals, including the esteemed Journal of the American Medical Association (JAMA), actively vie for the attention of Big Pharma advertising dollars, billing themselves as the best way for drug companies to reach their professional readership.
How Big Pharma Influences Doctors and Researchers
Part of Big Pharma's formula for creating blockbuster drugs is promoting to physicians and providing kickbacks and incentives to prescribe their expensive, brand name drugs.
Fact
In 2012, Big Pharma spent $24 billion on physician advertising, according to Pew Charitable Trusts.
Drug companies also buy doctors meals and pay them for "speaking engagements" in exchange for brand loyalty. One 2016 study in JAMA Internal Medicine found that when drug reps bought doctors just one meal costing less than $20 they were more likely to prescribe a promoted brand name drug.
According to ProPublica's Dollars for Docs investigation, 1,866 companies paid $6.25 billion to doctors and hospitals from August 2013 to December 2015.
Drug and Device Company Payments to Doctors from Select Companies, August 2013 to December 2015:
| Company | PAYMENTS |
| --- | --- |
| DePuy (Johnson & Johnson) | $167 million |
| Stryker Corporation | $153 million |
| AstraZeneca | $145 million |
| Pfizer | $128 million |
| Janssen Pharmaceuticals | $106 million |
| GlaxoSmithKline | $86.3 million |
| Boston Scientific | $77 million |
Big Pharma and Researchers
Then there are medical researchers, who are hardly immune to Big Pharma's financial power. Because drug companies sponsor clinical trials that researchers are paid to administer, too often the academics and scientists are hired hands who supply human subjects and collect data according to the instructions of their corporate employers.
Sponsors keep the data, analyze it, write the papers and decide whether and when and where to submit them for publication. Drug companies also stage-manage trials to produce predetermined outcomes that will put their products in the best light.
Medical Schools and Big Pharma
Big Pharma has also infiltrated medical schools. Teachers, department chairs and deans often sit on drug companies' boards of directors. This influences educational content. Money from Big Pharma supports programs within many medical schools and teaching hospitals, and company reps are given access to young doctors to promote their company's drugs.
The result is that doctors not only receive biased information but also learn a drug-intensive style of medicine.
Sales reps may influence these doctors to believe that newer, more expensive drugs are always better than old ones.
In most states, doctors must also take accredited education courses, called continuing medical education (CME). The pharmaceutical industry provides a substantial proportion of the billions spent on CME annually and continues to use that support as a marketing tool.
In addition, academic centers are able to receive royalties from Big Pharma on any drug or technology they help to create and patent as a result of research — sometimes underwritten with government funds.
Columbia University, for example, received nearly $790 million from licensing agreements with biotech and pharmaceutical companies during the 17-year life of its medical school's patent on a method for synthesizing certain biological products.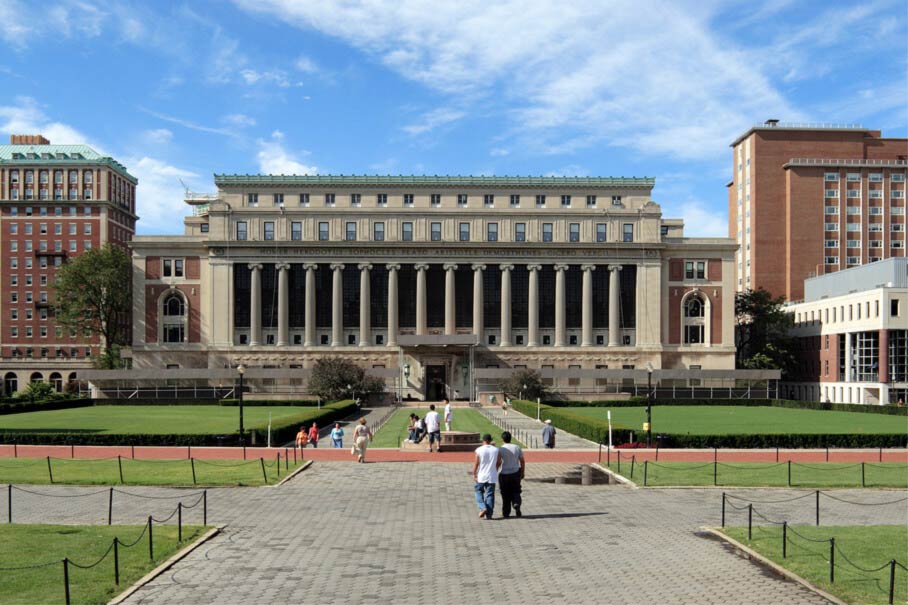 Columbia University received nearly $790 million from licensing agreements with biotech and pharmaceutical companies
Big Pharma Fraud Settlements
In a 24-year period, Big Pharma companies paid 373 settlements totaling $35.7 billion for marketing fraud, according to Public Citizen's 2013 report Pharmaceutical Industry Settlements: 1991 through 2015.
Fact
In a 24-year period, Big Pharma companies paid 373 settlements totaling $35.7 billion for marketing fraud.
The most common charge involved drug-pricing scams against state Medicaid programs. This meant state taxpayers ended up footing the bill while Big Pharma made billions.
Unlawful promotion of drugs yielded the biggest settlements. But these investigations take many years to complete. By then, drug companies have made hundreds of millions or even several billion, while the U.S. Department of Justice fine is typically only a few million.
This makes it too profitable to stop breaking the law for many companies, according to Michael Bobelian of Forbes Magazine.
Manufacturer Directory
Several of the biggest drug and medical device companies sell the majority of their products in the U.S. Many of these products are involved in product liability litigation. Some of the companies' best-selling drugs brought in over a billion in 2016, according to company annual reports.
AbbVie
AbbVie Inc. is a pharmaceutical company that spun off from Abbott Laboratories in 2013 and markets dozens of products. The Illinois-based group generates most of its revenue from Humira, an anti-inflammatory drug used to treat arthritis, and from AndroGel, a testosterone replacement therapy (TRT) gel that treats low testosterone ("Low T") in men. Humira was the world's No. 1 drug in 2016, bringing in $16.7 billion.
AstraZeneca
AstraZeneca is a U.K.-based biopharmaceutical company that develops and markets drugs in areas ranging from cardiovascular and metabolic diseases to oncology. The company grew from the merger of Astra AB and Zeneca Group PLC in 1999. The company bought partner Bristol-Myers Squibb's diabetes division in 2014.
Bayer
The Bayer Group is a leading global innovator with 280 subsidiaries worldwide in the fields of health care, agriculture, synthetic materials and business services. In 2016, it signed a deal for a $66 billion merger with agriculture giant Monsanto. Bayer is known for its focus on birth control, and its products include birth control pills Yaz and Yasmin, its Mirena IUD and Essure permanent birth control. All of these products led to litigation.
Boehringer Ingelheim
Boehringer Ingelheim, the world's largest family owned pharmaceutical company, develops and manufactures drugs for a wide range of medical conditions, including cancer, diabetes and hypertension. In addition, Boehringer produces drugs and biologicals veterinarians use for animal health. Albert Boehringer founded the company in 1885, and its success continues to this day. Headquartered in Ingelheim, Germany, the drugmaker employs more than 47,000 people who operate its 145 branches worldwide.
Boston Scientific
Boston Scientific is a worldwide manufacturer of medical devices that researches, develops and sells an expansive line of products and technologies used to diagnose and treat medical conditions. The company provides solutions for neurological conditions, cardiovascular disorders, urological and gynecological disorders and diseases of the digestive system, airways and lungs. It operates 12 manufacturing facilities across the globe.
Bristol-Myers Squibb
The company officially became Bristol-Myers Squibb (BMS) in 1989. It is known for innovation in biological and pharmaceutical research, including the antipsychotic Abilify (which it co-markets with Otsuka America Pharmaceutical, Inc.) and its blood thinners, Plavix and Eliquis. When Bristol-Myers Squibb acquired Amylin in August 2012, it gained control of its blockbuster diabetes medications, Byetta and Bydureon.
C.R. Bard
Charles Russell Bard began a medical company in 1907 to help treat urinary discomfort. Today the business, known as C.R. Bard, sells 8,000 products in the fields of oncology, urology and surgery. The company operates and sells its products in 80 countries. It faces litigation related to its transvaginal and hernia mesh products as well as its IVC filters.
Coloplast
Coloplast is a Denmark-based company that supplies "intimate health care products" — including catheters, ostomy bags, wound dressings, skin cleansers, antifungal products and vaginal mesh — to hospitals and retailers and directly to consumers in some markets. The headquarters is in Humlebaek, Denmark, and the U.S. headquarters is in Minneapolis.
Cook Medical
Cook Medical, a division of Cook Group Incorporated, is a global manufacturer of minimally invasive medical devices. The company offers approximately 16,000 products for a wide range of clinical specialties ranging from surgery to oncology and women's health. Established in 1963, Cook Medical employs nearly 2,500 employees.
Daiichi Sankyo
Daiichi Sankyo is a global pharmaceutical holding company and the second-largest drug company in Japan. It makes pharmaceuticals for people and animals and manufactures medical tools and equipment. It also produces food, food additives, livestock feeds and agrochemicals. Its top-selling blood pressure drug, Benicar (olmesartan medoxomil), brought in $3.1 billion worldwide in 2013 and $2.4 billion in 2014, making up more than a quarter of the group's sales.
Eli Lilly
Eli Lilly & Co. is an international pharmaceutical manufacturer based in Indianapolis. Launched in 1876 by cotton-farmer-turned-pharmacist Colonel Eli Lilly, the company markets its products in 125 countries and has manufacturing plants in 13 countries. The company specializes in the areas of diabetes, bio-medicines, emerging markets, oncology and animal health. It is known for such advancements as selling the first commercially available insulin and being among the first to mass-produce penicillin.
Endo International
Endo International is a small, specialty health care company with a global headquarters in Dublin, Ireland, and a U.S. headquarters in Malvern, Pennsylvania. The company employs several thousand employees worldwide. Endo develops, manufactures, markets and distributes pharmaceutical products and medical devices through its four operating companies: American Medical Systems (AMS), Endo Pharmaceuticals, Paladin Labs and Qualitest.
GlaxoSmithKline
GlaxoSmithKline (GSK) is one of the world's largest pharmaceutical companies. Based in Brentford, England, GSK was built through mergers of smaller companies that existed as early as the 1800s. It employs more than 97,000 people in three departments: pharmaceuticals, vaccines and consumer health care. GSK has faced tens of thousands of personal injury lawsuits for Avandia as well as federal fraud charges resulting in a $3 billion fine.
Johnson & Johnson
Johnson & Johnson (J&J) is a pharmaceutical company that engenders trust by offering a variety of inexpensive but useful medical products like Band-Aids, Tylenol and Baby Shampoo. J&J has around 250 subsidiaries and is the largest health care company in the world. It manufactures medical devices through subsidiaries Ethicon and DePuy and prescription drugs through Janssen Pharmaceuticals.
Merck & Co.
Merck & Co., the second-largest U.S. drug company, is a force to be reckoned with. Its parent company opened in Germany in 1668, and the U.S. company was established in 1891. Merck & Co. sells a vast array of products, including Claritin, Dr. Scholl's products, vaccines, antibiotics, blood pressure drugs, heart drugs and Vioxx, a painkiller. Vioxx brought scandal to the company, as thousands of users reported instances of cardiac side effects, some fatal outcomes. Tens of thousands of lawsuits targeted Merck. The company paid out billions of dollars in settlements.
Pfizer
Operating in more than 150 different countries and employing more than 110,600 people around the world, Pfizer is one of the world's largest pharmaceutical companies and manufactures products in five areas: specialty care and oncology, animal health, primary care, nutrition and consumer health care. In 2009, Pfizer faced both criminal and civil allegations over illegal marketing of drugs like Bextra, Geodon, Zyvox, Lyrica, Neurontin, Detrol and Lipitor. Pfizer agreed to a $2.3 billion settlement and a five-year integrity agreement with the U.S. Department of Health and Human Services.
Stryker Orthopaedics
Stryker Orthopaedics, which controls about 25 percent of the U.S. hip and knee implant market, started as a small business with a single product: a mobile hospital bed. The orthopedic division is one part of Stryker Corp. Two of Stryker's hip designs, the Rejuvenate and ABG II, come with metal parts linked to corrosion and metal poisoning. An estimated 20,000 Americans received one of these devices before they were recalled in 2012.
Takeda
Takeda, which began as an herbal medicine shop in 1781, has rapidly expanded since the late 1990s. The company now operates in than 70 countries worldwide. Takeda's core business is based on drugs that treat gastrointestinal disorders, central nervous system (CNS) conditions, cardiovascular or metabolic conditions and cancer.
Please seek the advice of a medical professional before making health care decisions.
Author
Michelle Y. Llamas is a senior content writer. She is also the host of Drugwatch Podcast where she interviews medical experts as well as patients affected by drugs and medical devices. She has written medical and legal content for several years — including an article in The Journal of Palliative Medicine and an academic book review for Nova Science Publishers. With Drugwatch, she has developed relationships with legal and medical professionals as well as with several patients and support groups. Prior to writing for Drugwatch, she spent several years as a legal assistant for a personal injury law firm in Orlando. She obtained her English – Technical Communication degree from the University of Central Florida. She is a committee member with the American Medical Writers Association.
---