FDA Relaxes Oversight of Some Medical Devices
Fact Checked
Fact-Checked
Editors carefully fact-check all Drugwatch content for accuracy and quality.
Drugwatch has a stringent fact-checking process. It starts with our strict sourcing guidelines.
We only gather information from credible sources. This includes peer-reviewed medical journals, reputable media outlets, government reports, court records and interviews with qualified experts.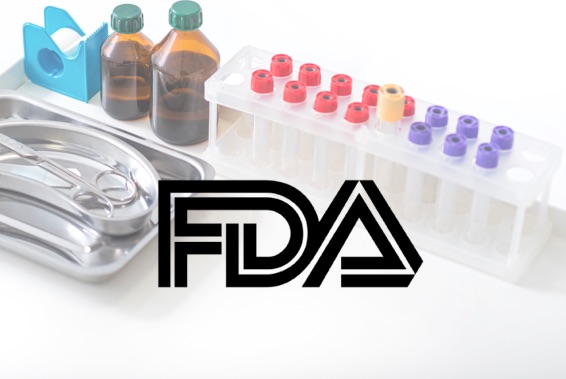 Companies recalled more medical devices in the first quarter of 2018 than in any quarter since 2005, according to a recent report. Meanwhile, the U.S. Food and Drug Administration continues to reduce its oversight of some medical devices.
The FDA recently announced it's exempting five types of devices from regulatory requirements.
Specifically, the FDA relaxed its oversight of:
Certain home genetic testing kits
A vibrator used in sex therapy
An endoscope disinfectant basin
A specific mass spectrometry test system
A medical ultraviolet water purifier
In May 2018, the FDA exempted certain surgical apparel from the regulatory process. This involved single-use, disposable respiratory protective devices. The exempt devices are the ones medical professionals use in health care settings.
In March 2018, the FDA loosened oversight of denture repair kits. And in July 2017, the FDA exempted more than 1,000 devices.
Devices exempted from FDA regulation in July 2017 include:
A lung sound monitor
A pneumotachometer
An infant oxygen monitor
A menstrual cup
A vibrator for climax control of premature ejaculation
The FDA has proposed adding to the list certain computer software used in blood establishments.
The FDA's 'Flawed' Regulatory Process
The 21st Century Cures Act allows for the changes in oversight. Congress passed the law in December 2016.
It lets the FDA exempt devices it believes are well understood and do not present risks that need review. The selected devices do not have to go through premarket notification (PMN), also known as 510(k).
The 510(k) system is a controversial program. Most medical devices available in the U.S. received FDA clearance through the 510(k) process.
It's been called "the weakest and most nonsensical program in the FDA." The Institute of Medicine issued a report in 2011 calling the process flawed.
The report said the program should be scrapped and replaced. The government made no changes in response to the report.
But the government has continued to reduce its burden on manufacturers. In other words, the weak program has been made weaker.
Under 510(k), manufacturers don't need to perform clinical trials. They don't need to submit data proving that devices are effective or safe.
The companies only need to show that the devices are "substantially equivalent" to devices already on the market.
The process is for Class II devices. The agency considers these devices less risky than Class III devices. The FDA requires Class III devices to submit to a more stringent process, known as premarket approval (PMA).
The 510(k) process has been the subject of withering criticism. Critics say devices cleared for the market this way are dangerous because of the lack of oversight.
Researchers have found devices cleared through the 510(k) process are 11.5 times more likely to be recalled than devices approved through PMA.
Several devices cleared through the 510(k) process are at the center of personal injury lawsuits.
Devices cleared through the 510(k) process and later linked to complications include:
But rather than tightening up the 510(k) process, the government has made things easier for manufacturers.
Medical Society Opposes Diminished FDA Oversight
The American Society of Human Genetics opposed the newly announced change for genetic testing kits. The kits are promoted to help consumers determine their risk of certain genetic conditions.
These tests and their interpretations "are often highly nuanced and technical, making it challenging for a consumer without expert knowledge to interpret," the society wrote in comments on the Federal Register.
These test results are more complicated than pregnancy tests, for example. Pregnancy test results are either positive or negative. They are easy for a consumer to interpret, the society wrote.
The genetic tests assess the likelihood of diseases. They do not yield absolute positive or negative conclusions.
"The FDA should ensure that companies' claims about the tests … are truthful and not misleading, and that they adequately convey tests' limitations," the society wrote.
Share This Page:
Thank you for your feedback. Do you have any thoughts you'd like to share about Drugwatch.com?
How can we improve this page?
How can we improve this page?
Thank You for Your Feedback
We appreciate your feedback. One of our content team members will be in touch with you soon.
We appreciate your feedback. One of our content team members will be in touch with you soon.