Prozac (fluoxetine), manufactured by Eli Lilly, is one of the world's best-known, best-selling prescription antidepressant medications. Its litigation history is controversial. Lawsuits accuse Eli Lilly of failing to warn about Prozac side effects and using questionable marketing practices.
Beginning in the 1990s, the drug giant faced lawsuits alleging it failed to warn that the drug could cause violent behaviors and suicidal thoughts. More recently, plaintiffs sued Eli Lilly after the U.S. Food and Drug Administration linked Prozac and other selective serotonin reuptake inhibitors (SSRIs) to an increased risk of birth defects.
Some people who sued Lilly received settlements, while others voluntarily dismissed their claims for supposed lack of evidence. A judge who presided over one Prozac suicide case accused Lilly of questionable ethics, secret settlements and trial fixing.
Prozac Suicide Litigation
The U.S. Food and Drug Administration (FDA) approved Prozac in 1987, and just a few years later, the drug had its first lawsuits. Early cases against Lilly in the 90s involved allegations over violent, aggressive and suicidal behavior. Lawsuits alleged that Eli Lilly was "grossly negligent" because it failed to properly warn doctors and consumers about the dangers.
Patients Before Prozac
According to court documents, people who took Prozac were free from suicidal or violent tendencies before taking the drug.
In 1992, a federal judicial panel moved 75 federal Prozac cases to multidistrict litigation (MDL) 907 in the U.S. District Court for the Southern District of Indiana. But there were also hundreds of individual cases scattered across the country. By 2000, Eli Lilly had reportedly paid more than $50 million to settle more than 30 Prozac lawsuits related to murders or suicides. There were also undisclosed settlements.
While Prozac suicide lawsuits spiked in the 1990s, Lilly faced less litigation after the drug lost patent in 2001 and generics flooded the market. An FDA-required black box warning for suicide ended all "failure to warn" lawsuits. The few cases that remain claim Prozac can cause birth defects.
The MDL is no longer active.
Suicide Related Litigation
Fentress v. Shea Communications
The Fentress case was the first major Prozac case in MDL 907 to go to trial. The 1994 lawsuit claimed Joseph T. Wesbecker was on Prozac in 1989 when he took an AK-47 and shot and killed eight colleagues, wounded 12 others and killed himself.
The plaintiffs sought $50 million each in punitive damages and an unknown amount of compensatory damages.
"A cornerstone of plaintiffs' argument was that Eli Lilly's warnings about the drug's possible side-effects were inadequate, and that Eli Lilly withheld from American doctors warnings about adverse side-effects which the company disclosed to European doctors at the time it marketed the drug overseas," according to court documents.
Dr. Lee Coleman, Wesbecker's psychiatrist, prescribed him Prozac in 1988. After two days, Wesbecker stopped taking the drug because he said it didn't suit him. But, in 1989, Coleman suggested the drug again. A month later, Coleman saw Wesbecker again. The doctor claimed he was more agitated and volatile.
"I knew that Prozac in some people could cause nervousness, can cause agitation, can cause sleep problems, plus I had started him on it three or four weeks before," Coleman testified. "When you start a new medication and something different happens, you tend to suppose that it's the medication that is causing it within that period of time."
The jury ruled in favor of Eli Lilly. But Judge John W. Potter, the presiding judge, was suspicious that Lilly had reached a secret settlement with the plaintiffs and rigged the trial. The parties denied it, originally. But they eventually admitted it. After a long court battle, Judge Potter was able to get court documents to reflect the case resolved by settlement rather than jury verdict.
Canadian Murder Trial
In another media-worthy case, a judge in Canada ruled that a teenager committed murder while on Prozac in 2009. Manitoba Judge Robert Heinrichs described how the killer went from being a loving child to a dark, depressed drug abuser, the Winnipeg Free Press reported.
The 16-year-old boy stabbed a 15-year-old, Seth Ottenbreit, after an argument, according to reports. The defense argued Prozac influenced his actions.
Psychiatrist Dr. Keith Hildahl testified that the boy had no criminal record and that studies linked Prozac to behavioral and emotional changes in young users.
Judge Heinrichs noted that the boy's parents took their concerns to various doctors, but the doctors only hiked up the Prozac dosage.
"To them it was clear his behaviour had deteriorated since going on Prozac," Heinrichs told the Winnipeg Free Press. "Since his arrest, the boy has been clean of all drugs, has expressed remorse for his actions and greatly reduced his risk to the public. He has none of the characteristics of a perpetrator of violence. The prospects for rehabilitation are very good."
The offender faced a maximum sentence of four years for second-degree murder instead of a life sentence because of this analysis.
Romona L. Floyd v. United States of America
Romona Floyd filed a suit on behalf of her deceased daughter, Jessica Ann Ray, after a federally funded clinic improperly prescribed Prozac in 2006. According to Floyd, Prozac caused Ray to try to commit suicide.
Ray's attempt did not succeed, but she suffered severe brain damage after trying to hang herself. She eventually died from complications of her physical condition.
"The court finds that Jessica Ray endured significant pain and suffering during the three years and 47 days that she lived after her suicide attempt. She was trapped in her body, completely disabled, yet aware of her surroundings and able to sense pain and discomfort. Placing a monetary value on such pain and suffering is difficult, but the court finds in its enlightened conscience that reasonable compensation for the pain and suffering experienced by Jessica Ray from the date of her attempted suicide to the date of her death is $500,000," Land wrote in his order.
Judge Land awarded $474,972.20 for medical bills; $9,523 for funeral and burial expenses; and $500,000 for pain and suffering. The total award was $3.459 million.
Birth Defect Litigation
The majority of Prozac litigation dealt with side effects of suicide and violence, but more recent cases accuse Eli Lilly of failing to warn that Prozac can cause birth defects. In 2011, the FDA warned that studies linked selective serotonin uptake inhibitors (SSRIs) such as Prozac to a potential risk of a rare heart and lung condition called persistent pulmonary hypertension of the newborn (PPHN).
Lawyers began filing cases on behalf of mothers who claimed to have taken Prozac and had a baby born with birth defects.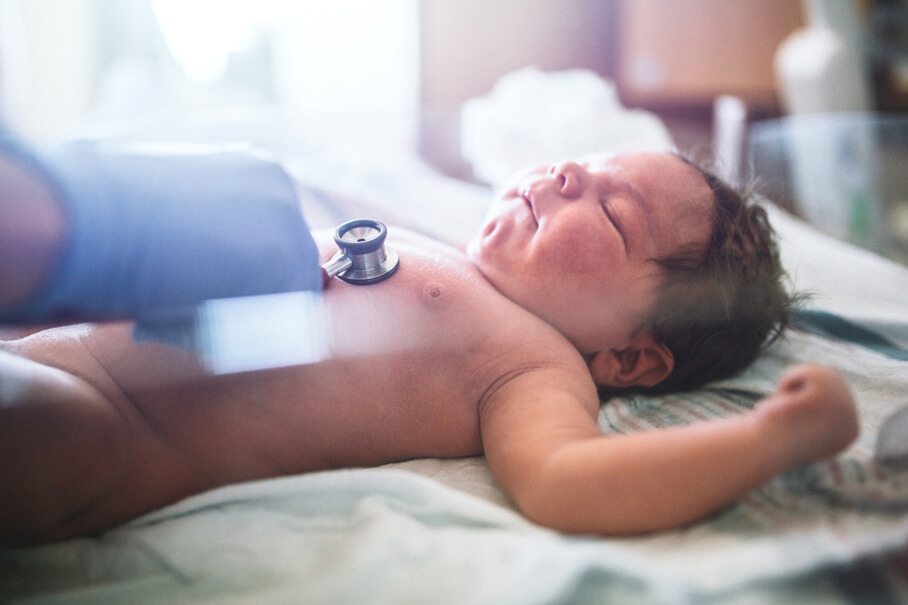 Doctor checking a newborn for Persistent Pulmonary Hypertension
Fields v. Eli Lilly
In one case, Dana Fields sued Eli Lilly in 2013 after she took Prozac in 1996 and her son was born with a cardiac birth defect. Lilly attempted to dismiss the suit in 2015, but U.S. District Judge Keith Watkins denied the defendant's summary judgment motion
Fields was unable to produce an expert who could connect Prozac to birth defects, however. Ultimately, the case was unsuccessful. There have not been any successful cases against Lilly for birth defects linked to Prozac.
Prozac Junk Mail Class Action Lawsuit
In 2002, hundreds of Floridians received unsolicited samples of Prozac in the mail from Eli Lilly and Walgreens. Packages included a one-month supply of Prozac.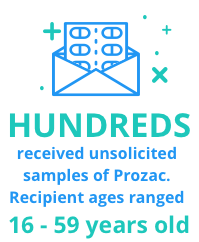 Michael Grinsted was 16 when he received the Prozac. The letter was from the head physician at his family doctor's office. Grinsted had never been on Prozac and didn't know why anyone would suggest he try it, CBS News reported.
Another recipient, 59-year-old Ann Parsons also received a package from her doctor. According to Parsons, she was taking Zoloft for panic attacks after September 11, and Lilly targeted her for Prozac. But, no one knew she took Zoloft but her doctor.
Parsons, Grinsted and others filed a class action suit against Eli Lilly for violation of privacy. This case was eventually dismissed.
Status of Prozac Litigation
Historically, judges dismissed most of the cases against Eli Lilly. After Prozac lost patent in the 2001, suicide and violent behavior lawsuits dwindled in number. Aside from a few settlements in the 1990s for suicide claims, Lilly has had no major backlash from Prozac litigation.
While some people continue to file Prozac birth defect lawsuits, there have been no jury verdicts, trials or public settlements because plaintiffs have had difficulty finding experts who can testify to the link between Prozac and birth defects. Many attorneys stopped handling these claims.
Please seek the advice of a medical professional before making health care decisions.
Author
Michelle Y. Llamas is a senior content writer. She is also the host of Drugwatch Podcast where she interviews medical experts as well as patients affected by drugs and medical devices. She has written medical and legal content for several years — including an article in The Journal of Palliative Medicine and an academic book review for Nova Science Publishers. With Drugwatch, she has developed relationships with legal and medical professionals as well as with several patients and support groups. Prior to writing for Drugwatch, she spent several years as a legal assistant for a personal injury law firm in Orlando. She obtained her English – Technical Communication degree from the University of Central Florida. She is a committee member with the American Medical Writers Association.
---